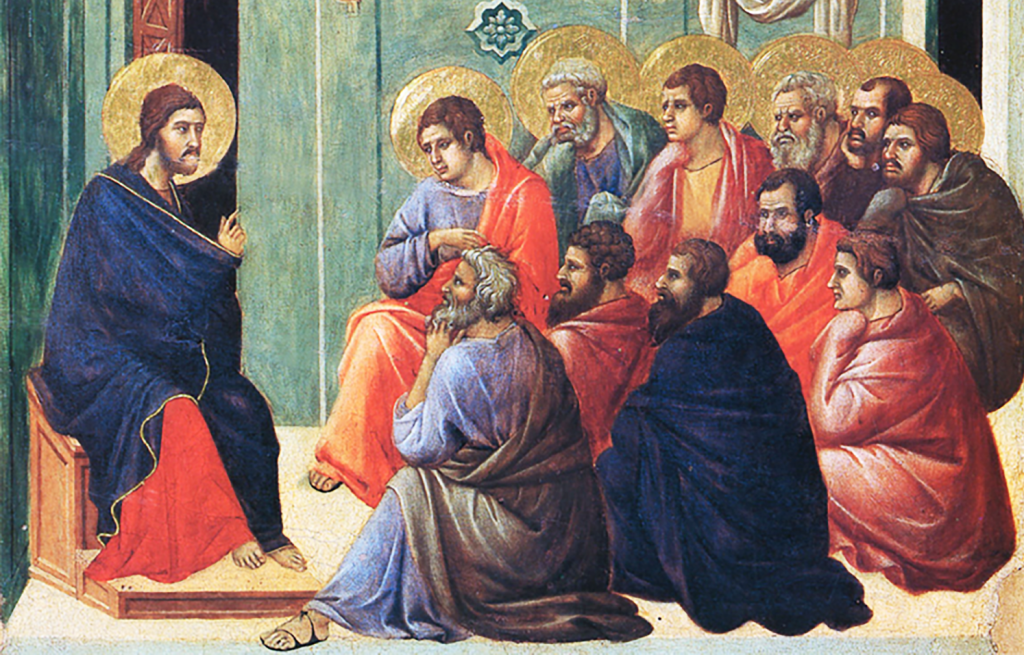 The Third Sunday after Easter, will be celebrated in a High Mass in the traditional Latin form at St. Stanislaus Church, State and Eld Streets in New Haven, on Sunday, April 30, at 2:00 pm. The celebrant will be The Reverend Robert L. Turner, Pastor, St. Ambrose Parish, North Branford
Holy Mother Church, rejoicing in the Resurrection, sings her joy and proclaims the glory of God (Introit, Offertory).  "A little while now, and you shall not see me," said our Lord in the Cenacle, "and you shall lament and weep; and again a little while, and you shall see me and your heart shall rejoice" (Gospel). When the Apostles saw the risen Christ again, they experienced this joy with which the Easter liturgy is still overflowing.
Easters celebrated on earth are a preparation and symbol of the eternal Easter when joy shall be full—the joy of the Church when, having with sorrow begotten souls to God, she shares the glories and joys of the Lord.  This holy joy begins here below; it is founded on hope and on Christ's invisible but real presence even now with us.  As strangers and pilgrims on our way to heaven, we should be imbued with this Christian joy which frees us from earthly pleasures and leads us to God, whose grace succors us and upholds us to the end of our journey.
Music for the service, sung by members of the Schola Cantorum of The Saint Gregory Society, will include the Gregorian Mass Ordinary for Eastertide (Vatican Edition I: "Lux et origo,") the motets "Regina caeli, and Ave verum corpus by Charles Gounod, the Gregorian Mass proper, "Jubilate Deo," and organ music by Eugène Gigout and Léon Boëllmann.