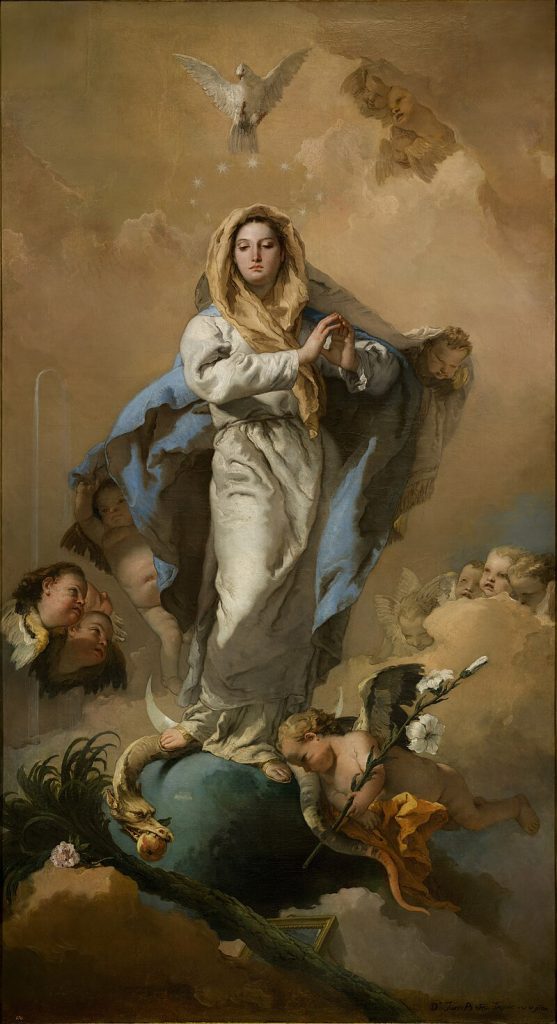 The Solemnity of the Immaculate Conception, a Holy Day of Obligation., will be observed in a Low Mass offered in the traditional Latin form on Friday, December 8, at 5:30 p.m. at St Stanislaus Church, State Street at Eld Street, New Haven. The Reverend Peter Lenox, Episcopal Vicar for Liturgy and Worship, Diocese of Bridgeport, will be the celebrant.
The infallibly defined dogma of the Immaculate Conception of the Blessed Virgin Mary of the Latin Catholic Church reveals to us that "God freely chose Mary from all eternity to be the Mother of his Son. In order to carry out her mission she herself was conceived immaculate. This means that, thanks to the grace of God and in anticipation of the merits of Jesus Christ, Mary was preserved from original sin from the first instant of her conception" (Compendium of the Catechism of the Catholic Church).
Mary is the "New Eve," the Mother of God, Mother of us all. As such, we believe that Mary Immaculate is a type of the Church and the perfect model of holiness for all Christians.
Under the title is the Immaculate Conception she is the patroness of the United States of America. May she intercede for us before the Throne of Grace!