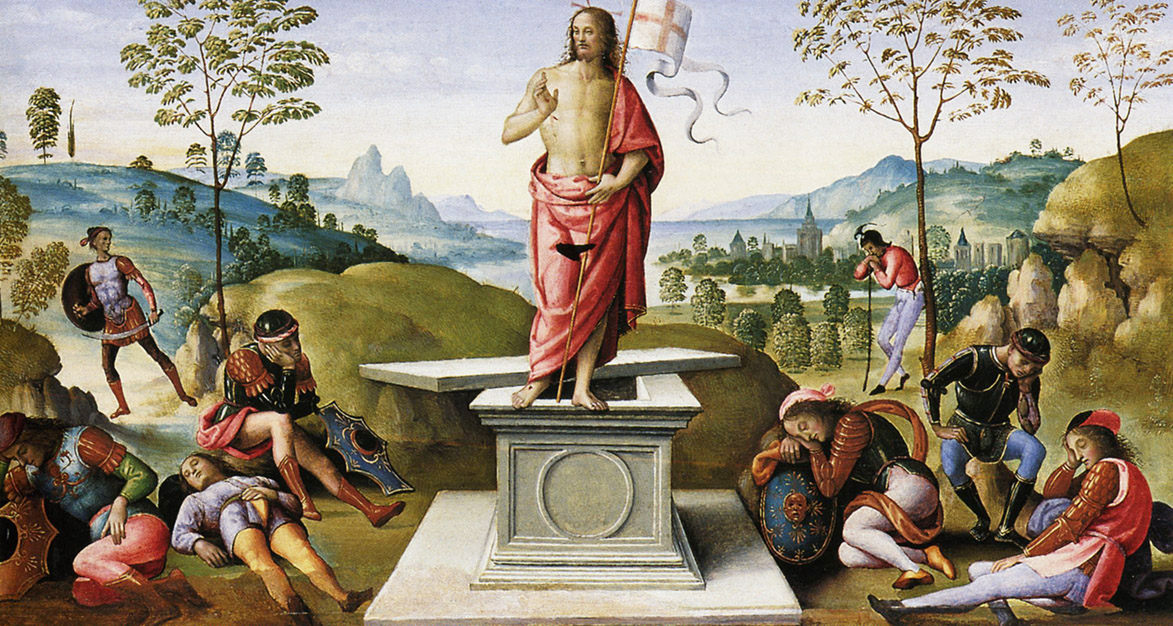 The Missa Cantata for Easter Sunday will be celebrated in the traditional Latin form at St. Stanislaus Church in New Haven on Sunday, April 21, at 2:00 pm. The Celebrant will be The Reverend Jan Pikulski.
The Feast of Easter commemorates the resurrection of Jesus Christ from the dead on the third day after his death on the cross on Good Friday. The Resurrection is the climax of Holy Week, and, indeed of the entire Church Year, as it represents the central tenet of Christian belief: Christ's triumph over sin and death and redemption of fallen mankind.
Jesus confounded the powers of evil by clothing in glory the Body which had been the Victim of the cruelty of sinful man. Christ's triumph over depth is the most conclusive proof of His divinity and is thus the foundation of our faith. "God hath given us the victory through our Lord Jesus Christ. He hath raised us up together with Christ and hath made us sit together in the heavenly places." (Ephesians 2.6)
Let us joyfully keep this day on which our Lord has restored life to us in His own rising from the dead, and affirm with the Church that "the Lord is risen indeed." Like Him, let us make our Easter a passing to an entirely new way of life.
Music for the service, sung by the full Schola Cantorum of The Saint Gregory Society, will include Giovanni Pierluigi da Palestrina's Missa Regina caeli, motets by Gregor Aichinger and Jachet de Berchem, and the proper Gregorian chants.