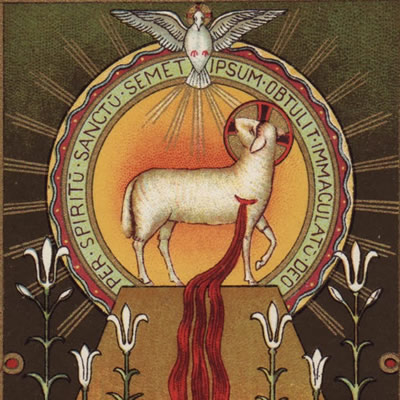 July is dedicated to the Precious Blood of Jesus. July 1st is the particular feast day for the Precious Blood.
It was Blessed Pope Pius IX who instituted the feast in 1849 recognizing the devotion is as old as Christian dispensation.
You may know that the early Fathers taught that the Church was born from the pierced side of Jesus Christ on the cross, and that the sacraments were brought forth through His Blood.
"The Precious Blood which we worship is the Blood which the Savior shed for us on Calvary and reassumed at His glorious Resurrection; it is the Blood which courses through the veins of His risen, glorified, living body at the right hand of God the Father in heaven; it is the Blood made present on our altars by the words of Consecration; it is the Blood which merited sanctifying grace for us and through it washes and beautifies our soul and inaugurates the beginning of eternal life in it.
More on this important month, visit this link.
By the Precious Blood of the Lamb are we saved!