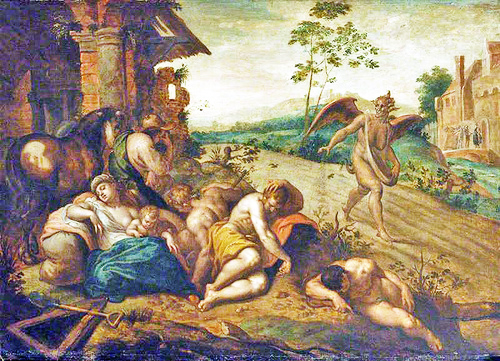 The Twenty-fifth Sunday after Pentecost will be observed in a celebration of High Mass at St. Stanislaus Church, State Street at Eld Street, New Haven, this Sunday, November 11, at 2:00 pm. The Rev. John Pikulski will be the celebrant, and the Schola Cantorum of the St. Gregory Society will sing the Gregorian chant for the service
The Gospel for the Twenty-fifth Sunday after Pentecost presents the parable of the wheat and the tares. Our Lord shows us how even though he has planted much good among us, an enemy (the devil) has sown evil in our midst as well. During our lives, the two are allowed to grow side by side according to our acceptance or rejection of God's will. During the Last Judgment, the angels will separate the sons of the evil one (the tares) from the sons of the kingdom of heaven (the wheat).
During this close of the Church year when the liturgy invites us to meditate on last things, let us pray that we receive the discernment to choose to the good in our lives (the wheat) and to resist temptations to do evil (the tares).
Music for the service will include the Gregorian Mass Ordinary XI ("Orbis factor"), the proper Gregorian chants, the chant Antiphon "Domine, nonne bonum" the polyphonic motet "Ave verum corpus" by Josquin DesPrez (139), and organ music by Johann Pachelbel and J. S. Bach.