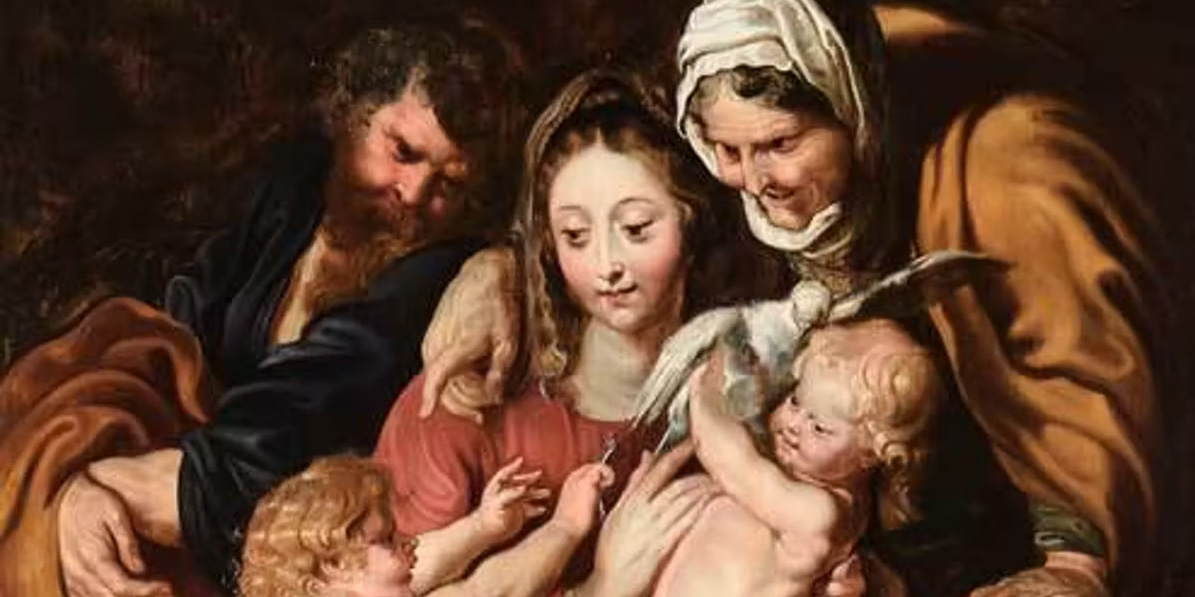 The Feast of the Holy Family of Jesus, Mary, and Joseph will be observed in a celebration of Solemn High Mass at St. Stanislaus Church, State Street at Eld Street, New Haven, this Sunday, January 9, at 2:00 pm. Father Michael V. Clark, priest of the Diocese of Bridgeport, will be the celebrant, and the Father Robert Turner, Pastor of St. Ambrose Parish, North Branford will be the Deacon. Members of the Schola Cantorum of the St. Gregory Society will provide the music for the service.
Pope Leo XIII the established the Feast of the Holy Family for Canada in 1893, and Pope Benedict XV fixed this Feast on the Sunday after the Epiphany on the universal calendar. In their lowly dwelling at Nazareth, by practicing the domestic virtues of charity, obedience, mutual help and regard, Jesus, Mary, and Joseph hallowed family life.  There, too, they constantly found joy and peace in recollection and prayer in common. May we as well, during this joyful season of Christmastide, meditate on the Holy Family as the model of virtue for all Christian households.
The Feast of the Holy Family this year marks the 36th Anniversary of the establishment of the Saint Gregory Society of New Haven.  On this day in 1985, after a hiatus of 15 years, the first traditional Latin Mass was celebrated at Sacred Heart Church by permission of the late John F. Whealon, Archbishop of Hartford. The Archbishop's permission was granted in response to a petition that was submitted by our organization, which was prompted by Pope St. John Paul II's indult "Quattuor abhinc annos" of October 1984.  We rejoice in having enjoyed the many blessings of the presence of this inestimable instrument of God's praise in our community these ensuing years.
 Music for the liturgy to be sung by the Schola Cantorum of the Saint Gregory Society will include the Missa Marialis (Vatican edition IX/X) chant ordinary, the Gregorian proper for the Holy Family: "Exsultet gaudio" the motet "Hodie apparuit" by Orlando di Lasso, the Hymn "Christe Redemptor" by Guillaume Dufay, and organ music by Jean Titelouze and Giovanni Battista Fasolo.