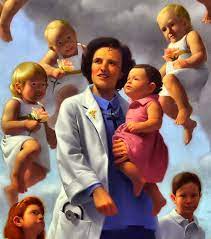 The annual St Gianna Mass for friends and benefactors of the St Gianna Pregnancy Resource Center will be offered tonight at 6:00 p.m.
High Mass will be offered in the Extraordinary Form.
St Augustine Church, 30 Caputo Road, North Branford.
The liturgical memorial for St Gianna is April 28. For the last few years we have had the St Gianna Mass due the devotion to the person of St Gianna and the work of New Haven's Center.
Join us in prayer.