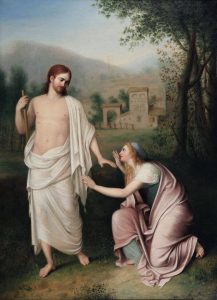 "Why are you troubled, and there are doubts in your heart? Look at my hands and my feet, feel me and see", says the Lord (Lk 24, 38f)
St. Augustine preached, "Was He perhaps already ascended to the Father when He said: 'Touch me and see'? He let His disciples touch Him, indeed, not only touch but feel, to provide a foundation for faith in the reality of His flesh, in the reality of His body. The well-foundedness of the reality had to be made obvious also through human touch. Thus He let Himself be touched by the disciples".
Will you touch the Lord, and more, will you allow the Lord to touch you?