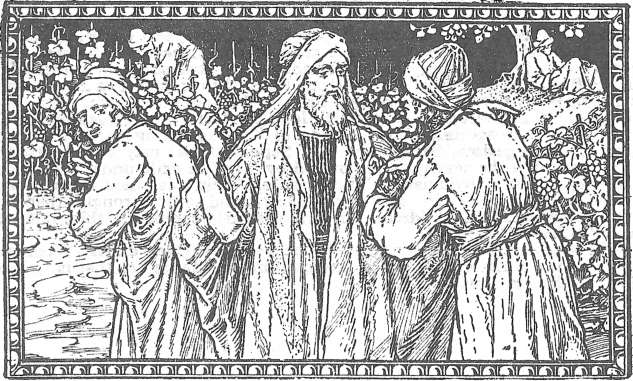 Septuagesima Sunday will be observed in a celebration of a High Mass at St. Stanislaus  Church, New Haven, this Sunday, 13 February, at 2:00 pm. The celebrant will be the Rev. Robert L. Turner, Pastor of St. Ambrose Parish, North Branford.
The three weeks between the end of the Christmas-Epiphanytide season of joyful celebration of the nativity and revelation of the incarnate Christ among us, and the penitential season of Lent anticipating Our Lord's redemptive sacrifice of himself on Calvary on Good Friday, constitute a transitional period of meditation on our sinfulness and utter dependence on God. This period is commonly known as Shrovetide. From the opening of the introit of the Septuagesima Mass, "The sorrows of death surrounded me, the sorrow of hell encompassed me …" the texts of the liturgy are filled with a dark foreboding. The Gospel presenting the parable of the laborers in the vineyard is a reminder that we are all called to work in this lifetime for God's glory in order to receive from Him according to His mercy the wages of eternal life.
Music for the service performed by the Schola Cantorum of the St. Gregory Society, will include the Gregorian chant Missa Orbis factor (Vatican ed. XI), the chant proper for the Mass (Circumdederunt  me), the motet "Ave Regina caelorum" by Nicholas Renouf, the shrovetide responsory "Media vita," and organ music by Eugène Gigout and Paul de Maleingreau.