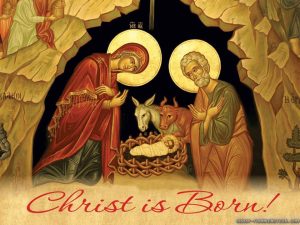 We come to this day with great anticipation, sometimes for the right reasons, but often with an understanding of this feast means. We know with certainty that Christmas, the feast of the Incarnation, a celebration of Divine Access; it is ultimately a celebration of radical access to God.
God tells us that he is deeply, radically available to us. Are we making ourselves available to Him?
The House of Bread, the town of Bethlehem and now our Churches, is the Eucharistic symbol of God's Presence, His availability to the world. Christmas is a Eucharistic preview event that will be made manifest fully and completely on Holy Thursday, Good Friday and Easter Sunday.
Today is exclusively about HIM. Only Jesus can fulfill the human heart revealed in Christmastide.
Blessings at Christmas!