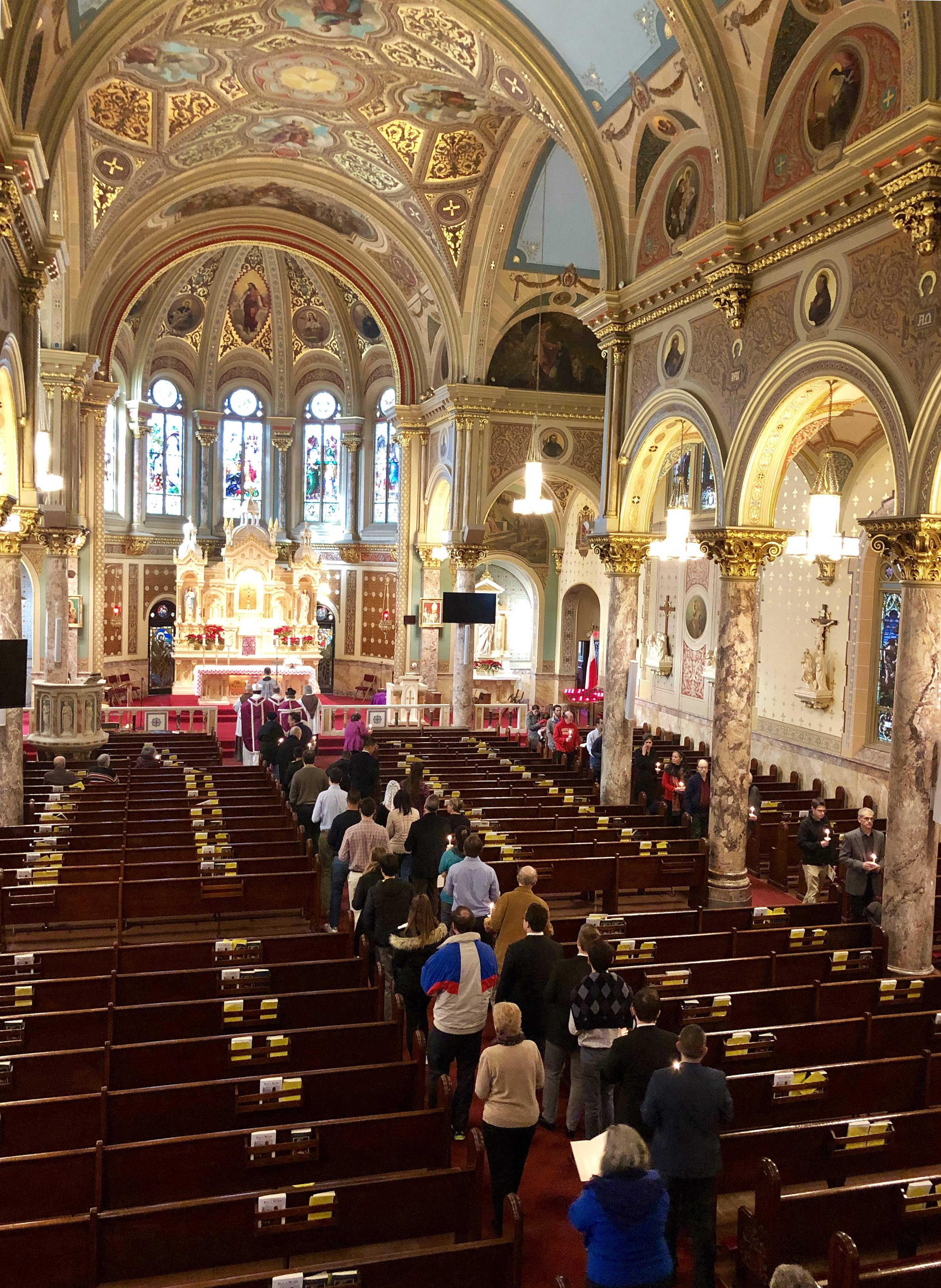 The feast of the Purification of the Blessed Virgin Mary, commonly as Candlemas, will be celebrated this Sunday, February 2, at 2:00 P.M., at St. Stanislaus Church, State and Eld Streets, New Haven. The Celebrant of the Solemn Mass will be the Fr. Peter J. Langevin, Chancellor of the Diocese of Norwich, the Deacon will be Fr. Robert L. Turner, Pastor of St. Ambrose Parish, North Branford and Subdeacon will be William Riccio.
Candlemas celebrates both the Presentation of the Child Jesus in the Temple and the Purification of the Blessed Virgin Mary forty days after his birth. In both respects it is connected with the mysteries of Christmas and is filled with Christmas joy. It is a feast of light—first because of aged Simeon's prophetic words when he greeted Jesus at the temple as the Light which sould enlighten the Gentiles, and also on account of the Candlemas procession, in which candles are carried, as once was done on other feasts of Our Lady. Today's procession has been retained on one of her most ancient feasts to celebrate the revelation of Christ as the Light of the world.
The solemn blessing of candles and procession through the church by the entire congregation, with the servers holding the newly blessed lit candles, followed by Solemn Mass, comprise one of the loveliest services of the Church Year. Please bring family and friends to participate in this festive celebration. Music for the service performed by the Schola Cantorum of the St. Gregory Society, will include the Gregorian chant Missa Marialis (Vatican ed. IX/X), the chant propers for the procession and Mass, polyphonic motets by Palestrina and Victoria, and organ music by William Byrd and Orlando Gibbons.
#LatinMassNewHaven
#LatinMassConnecticut
#LatinMassCT