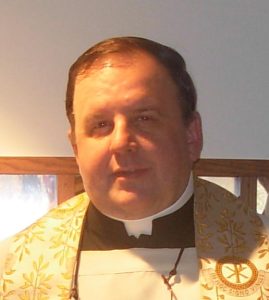 Today is the 9th anniversary of death of Father Kevin Fitzpatrick. Many would remember that Father Fitzpatrick was one of our longtime chaplains to the Saint Gregory Society.
Please take a moment to offer a prayer for the peaceful repose of the soul of Father Fitzpatrick.
A Mass for Father will be offered at 2pm in the coming weeks.
In paradisum deducant te Angeli:
in tuo adventu suscipiant te Martyres,
et perducant te in civitatem sanctam Ierusalem.
Chorus Angelorum te suscipiat,
et cum Lazaro quondam paupere æternam habeas requiem